Planning An Event Has Never Been Easier!
From wedding cakes to specialty custom cakes, we have a passion for baking and decorating! Our goal at The Cake Shop is to combine your personal style and inspiration with our artistic talent, resulting in a delicious piece of art that is uniquely yours. In addition to wedding cakes, we create all kinds of specialty cakes for birthdays, baby showers, graduations, engagements and all types of special events.
Our cakes and desserts are made from scratch, using fresh, local ingredients to ensure everything tastes as good as it looks. We offer a wide array of flavor, filling and icing choices, and our decorations are handmade and custom colored to match your vision.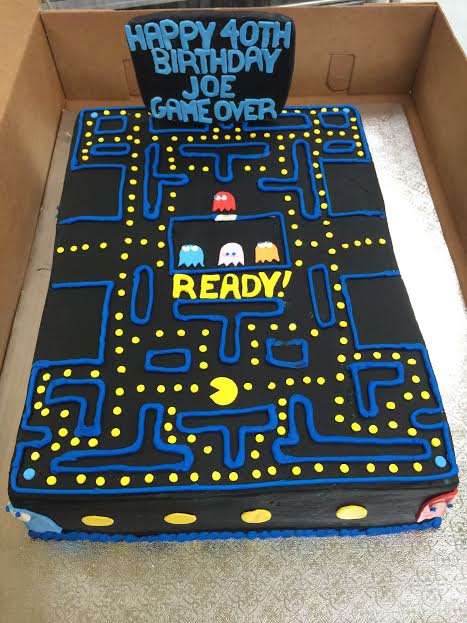 Dessert Tables
If you are looking for a dessert table to compliment your event, look no further.  Here at The Cake Shop we have grown our business to accomodate your event needs.  If you are looking for a sweet dessert trable with a variety of freshly baked high quality pastries give us a call and we can help you personalize it to your specific event.  The Cake Shop is focused on  customer satisfaction  and we will do everything we can to meet and exceed your expectations.
Our expert team is here to help create delicious desserts to fit your event theme.  Call Us At (210) 561-1700
Weddings With The Cake Shop
Do you know how much we LOVE weddings? We understand the cake is the centerpiece in the ceremony ranked just behind the bride's dress. It's an important element to get right, and one we get completely. This is why our team prides themselves in creating a beautiful and delicious wedding cake for your special day! Our team prepares the cakes and check over every aspect, making sure the look, taste, and specific details are all going well. Each of our cakes is designed to express your personal style and tastes.
To make sure we give you accurate pricing and meet all your expectations, please give us a call and schedule an in person consultation FREE of charge – because we want your cake to be beautiful and delicious!!
If you need a little extra from us, don't be afraid to ask…, we deliver 7 days a week and we have a variety of cake stands for rent in case you need it, just remember first call, first served.