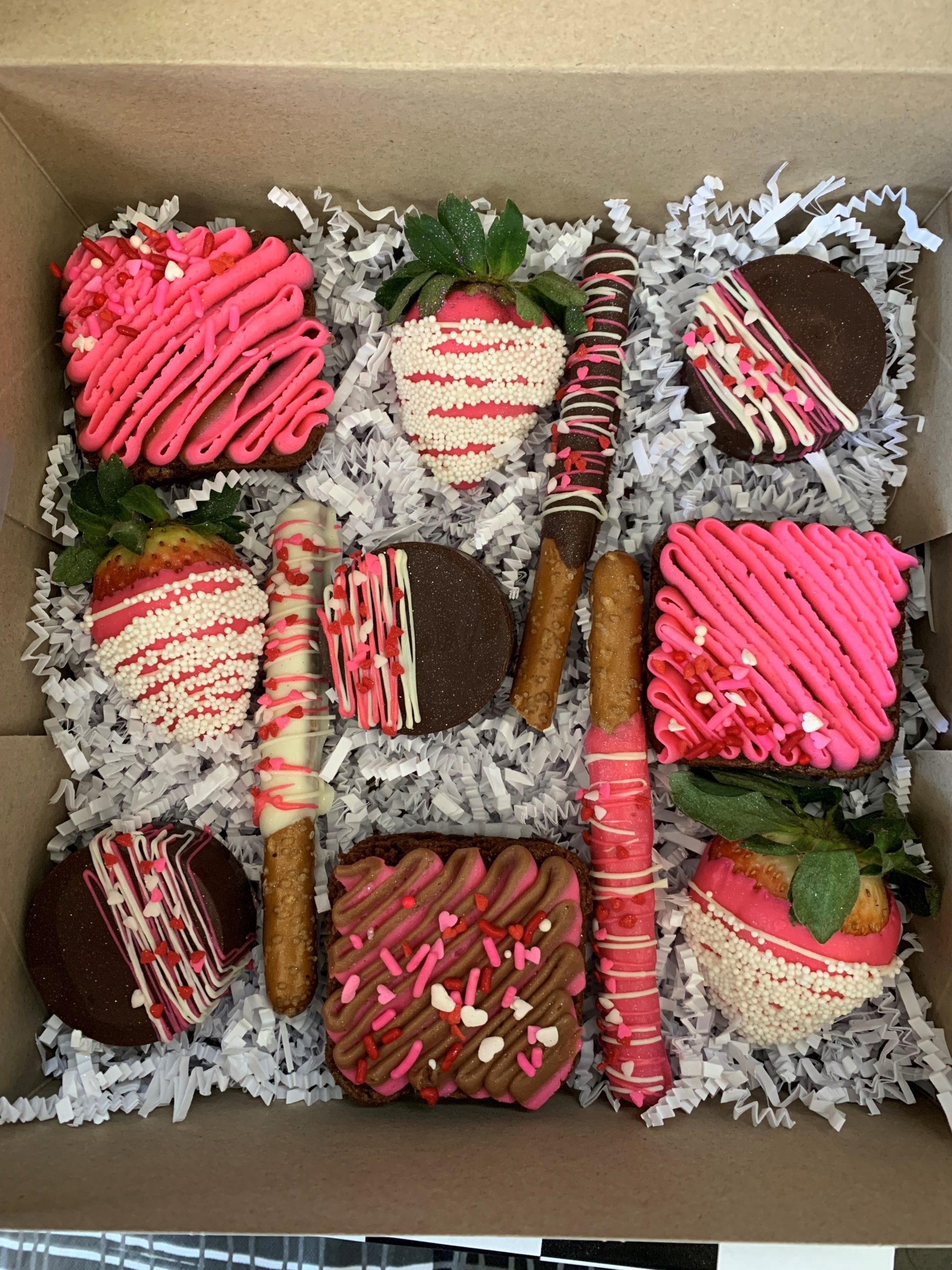 Consists of Brownies, Chocolate Covered Pretzels, Chocolate Covered Strawberries, and Chocolate Covered Oreos!
Call us today at (210) 561-1700 to order yours!
The Cake Shop was established in San Antonio with a dream to make quality and made from scratch cakes using only the finest ingredients. We have created beautiful, unique and delicious specialty cakes for thousands of satisfied customers. Thirteen years later, The Cake Shop has become a community landmark, celebrated for its fine pastries, cookies, and cakes. Although some changes have happened over the years, customers can count on The Cake Shop to be the best in quality, style and service. With original and new recipes passed down through generations, The Cake Shop remains committed to serving the neighborhood and community with its fine products for many years to come. Our artistic and elegantly designs will be remembered by your family and friends as a wonderful touch to your event. So come visit us! Our friendly staff will be happy to assist you in choosing a cake, cupcakes, assortment of cookies to celebrate a birthday, anniversary, wedding, or any special (or everyday!) event. We'll see you soon.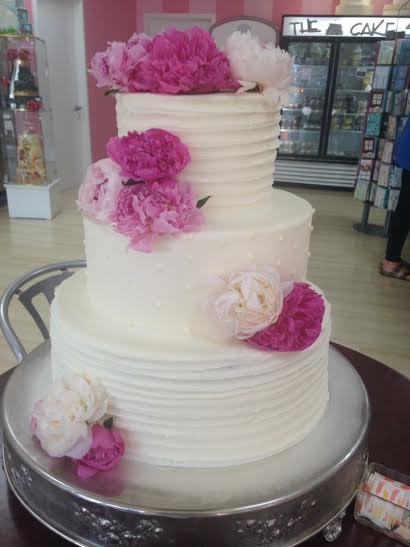 Yum! This place has THE BEST buttercream frosting anywhere!! Went to the 
open house
 today and tried out some of their new goodies! The polvorones are excellent not to mention the butter cookies! If you haven't been….RUN to The Cake Shop and my girls there will take care of you!!!
The Cake Shop is awesome they have made me more then 10 cakes for all my cake smashes. My little clients love the cakes and the parents to when the child doesn't finish it the parents are able to take the cake home so they know where I buy the cakes. They haven't disappointed me yet and they are spot on with the designs that I bring them for my sessions!
I loved the cake!! They did a great job, we took a picture of what we wanted and it came out perfect!!! The flavors of the 
vanilla and chocolate cake
 are the best I have tried!! Definitely recommend getting your cakes here
I needed a personalized cake on very short notice for my cousin's step-son's birthday. Not only did I receive a very delicious, inexpensive cake…the staff went above and beyond to make it happen. The party was a success and all of the kids loved the cake. Thanks to the staff for saving the day! I highly recommend this place!
We always get our cakes from The Cake Shop. Love the taste and the cakes always look amazing. My granddaughter's Barbie birthday cake today looked fabulous. Thank you so much!!
I got to experience The Cake Shop will planning my wedding. While the wedding did not go through, the staff was incredibly professional to offer the deposit in the form of a gift card to be used later. This is EXACTLY what would make me stay with this business and refer them to everyone I know. Companies that do the right thing and understand life happens are the kind of companies that are perfect examples of what caring about customers is all about. I can't wait to get more from them. Can I also say that their Cookies and Creme cake is INCREDIBLE!!!!
Contact
The Cake Shop
Phone: 210.561.1700
Location: 11255 Huebner Road #110
San Antonio, TX 78229