Have You Tried Our Signature
Whiskey Caramel?
Whiskey cake with a yummy whiskey infused caramel filling paired with a cream cheese icing and more of that whiskey caramel!!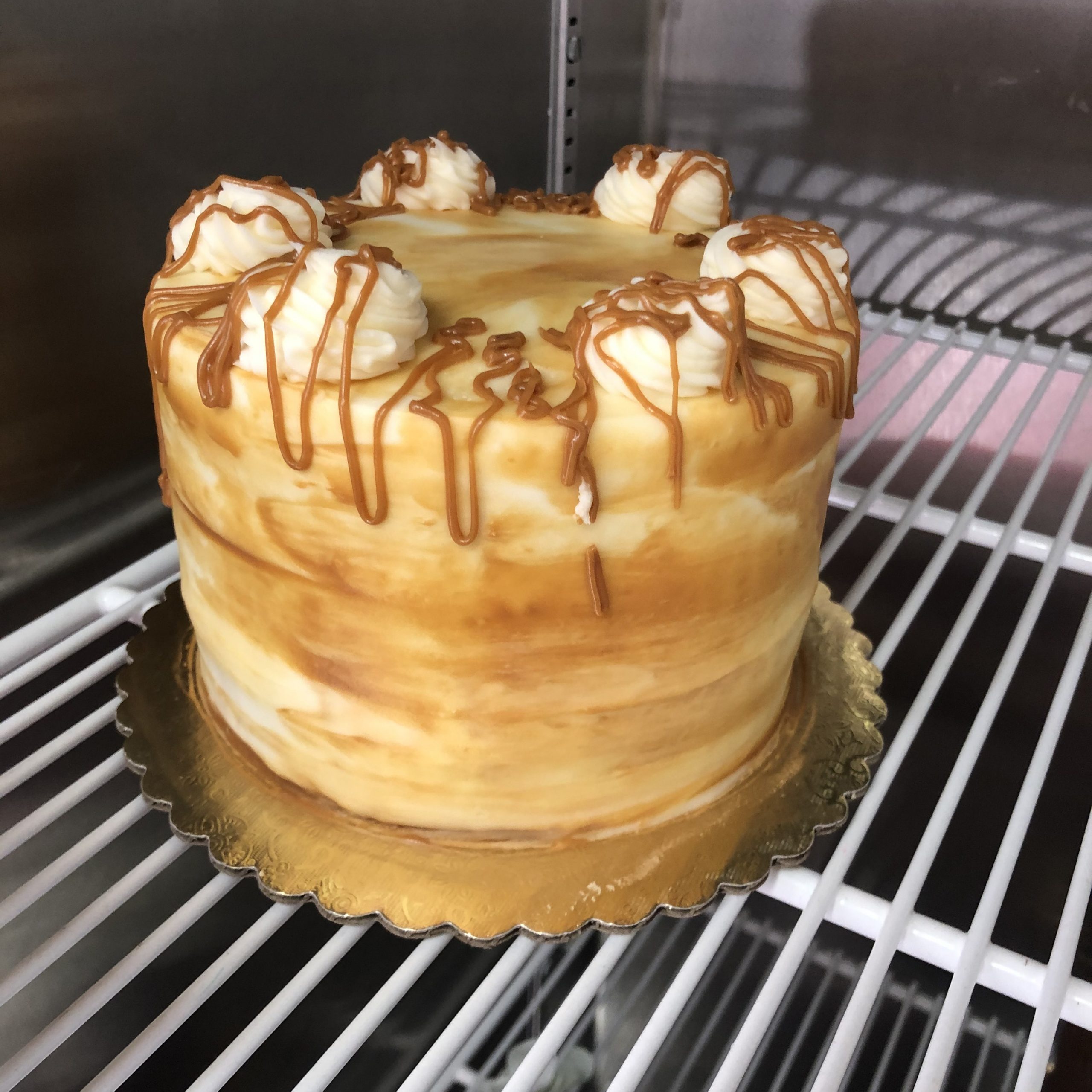 Classics
Butter/Yellow
White/Vanilla
Chocolate
Almond
Strawberry
Marble
Funfetti
Specialty
Whiskey
Italian Creme
Red Velvet
Carrot
German Chocolate
Mexican Chocolate
Lemon
Pistachio
Champagne
Tres Leches
Black Forest
Dietary
*Most options are only offered in Vanilla and Chocolate*
Sugar Free
Dairy Free
Vegan
Gluten Free
Sugar Free Icing
Vegan Icing
If you are interested in a flavor you don't see, just give us call!
Fillings
Vanilla Bavarian
Chocolate Bavarian
Strawberry
Raspberry
Pineapple
Lemon
Oreo Whip
Vanilla Whip
Chocolate Whip
Dulce de Leche
Nutella
Coconut Pecan
Peanut Butter
Icings
Vanilla Buttercream
(Most Popular)
Chocolate Buttercream
Almond Buttercream
Cream Cheese
Whip Cream
Fondant